Engaging with your community works toward fostering a more authentic relationship with your customers by helping build networks, learning spaces, and mutual exchanging of ideas.

The relationship between you and your customer community is mutually beneficial, as these frameworks work toward your customer's individual goals, which, in turn, gets you closer to your business goals.

By introducing a community for your customers, you're effectively going the extra step to make sure they have more room to address their needs, in the way that suits them best.
What are the benefits of a community marketing strategy, in customer marketing?
A community is made up of a group of people with a common interest; in this case, your brand.  So, improving the relationship with your existing customers can improve your company in a number of ways.

Involve customers in the direction of your business
Interacting with customers means that you get direct insight into who they are, their pain points, and their needs. This can show you where best to expand your business, and where your products or services might be lacking.

Allow space for the voice of the customer
When you interact with your customers, their insights can help improve your internal processes and customer journey. Allowing space for your customers to express their thoughts on your brand can prompt them to invite new customers into your community through referrals, and word-of-mouth marketing.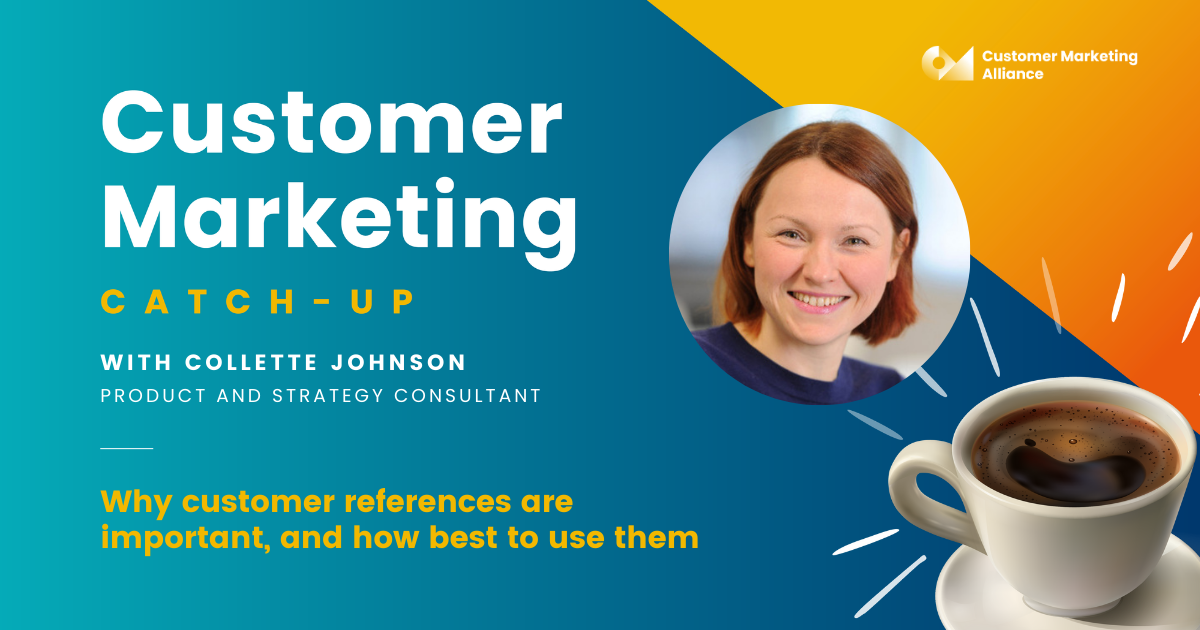 Reduce advertising costs
Having a presence on social media, forums, conventions, and other spaces can help reduce the need for traditional paid advertising. Community gives you direct communication with your customers, which can often be more effective than traditional advertising.

Simply put, these two strategies don't have to be entirely separate. In fact, you may find that adopting facets of each to suit your business goals might provide the exact base your customers or community members need.

Tips for community engagement
Develop clear community guidelines
Establishing clear, concise, and easy-to-understand rules and guidelines for your online community ensures that all members understand the expectations and can engage in a respectful, supportive manner.

Moderation is an absolute necessity to keep a community as friendly and approachable as possible. With a few watchful eyes (that's you, Community Managers!) making sure everyone has the room to participate and is being respectful, members can remain safe in the knowledge they're being looked after and can continue to enjoy the space.

Here's an example of how we've done it on CLA's Slack community, so you can get an idea of what these guidelines could look like.

Rebecca Boucher, Community Director at The Alliance, summed it up well when she said:
"When enforcing guidelines, a lot of it is about maintaining humanity because each situation will differ. Even if it's virtual, it's still a network of varied individuals and you have to respect each member's place in the community. Be sure to feel out each situation thoughtfully and act with kindness." - Rebecca Boucher, Community Director at The Alliance
Remember, there is no one-size-fits-all approach to community moderation or establishing these guidelines. What matters is that you go in with kindness and allow people the room to mess up.

There'll always be a certain amount of "feeling things out" in order to find the right resolution to whatever may crop up. Be ready to adapt these guidelines as you go, to ensure you're staying on top of what the community needs and providing clarity to members every step of the way.
Fill out the form below to download our ebook on the essential elements of a customer marketing plan. This eBook focuses on six elements to build into your customer marketing plan, from the early stages to elements that'll support you during growth and scale-up.
Provide a top-notch onboarding experience
Developing a simple, but thorough, onboarding process for new members, including things such as a welcome message, a brief introduction to the community, and resources to help them get started provides a fantastic first impression.

Imagine you're hosting an event. You want to set up some snacks, set up the cups, and have games ready for people to enjoy - of course. But you won't just let them in without showing them around.

How else would they know what to do, where to go, and feel welcomed?

You've got to greet them with a warm 'hello', tell them where the snacks are, explain how the games work, and even offer them a drink or introduce them to the other partygoers! That's how you make sure guests settle in and enjoy themselves.

It's the same with onboarding new community members. A seamless welcoming experience guarantees your members kickstart their community experience with all the right information. It takes the pressure off of them to figure everything out themselves, and it shows them what the community is all about.
With a smooth onboarding process, you'll find members start their journey all the more ready to get stuck in and interacting.
Here are a few examples to achieve this:
Welcome message
Greet new members with a warm welcome. It doesn't need to be too long, but it needs to cover the immediate basics. It's their first taste of the community, so make sure you're as lovely as possible.

For this stage, you could also try a walk-through video tutorial. People learn differently and the platform you've chosen to host your community on might be completely new to your members, so having this available can be a great way to ensure people settle in.

Introduction channel
It's always a great idea to have an introduction channel, specifically for encouraging that first act of engagement. It won't be the first time your member will have had to introduce themselves, so it's a good way to ease them into the community.

Make sure you're regularly checking in on this channel and reacting or replying to the messages being shared. This way when new members join and send in those first messages, they're reassured that someone is happy to see them and become more confident in being a part of the community.

Since you'll likely be asking them to introduce themselves here in your welcome message, you can even take it a step further by outlining what you'd like to see in their intro. You can do this by asking them to share a fun fact about themselves, or even by giving them an introduction message template so they can fill it out with minimal effort.

Welcome sessions
Host a welcome session to get new members interacting out loud and networking with other members after they've joined. The focus of these should be to introduce newcomers to community management, as well as to walk them through how the community works and answer any questions they may have.

You can invite super users, so they can share their own experiences, or others in your team who are creating resources for the community, like the content creators. Plus, you may find that even those who've been around for a while might want to hop onto the call as well to refresh their understanding of the space - or just to boost their networking opportunities.

Be responsive and accessible
Community managers should be responsive to member inquiries and comments. Engage with the community members by answering questions, offering support, and addressing concerns in a timely manner.

It's the Community Manager's job to be that person who's available and easy to reach. The community's mediator, of sorts. When you're running a community, you have to make it your mission to ensure everyone feels like they're being heard. You have to actively listen to your community.

What does this look like?

It can be as simple as reacting with an emoji to their message. Maybe saying "Thanks for sharing", or even asking another question, to encourage them to talk even more!

On a larger scale, it's about making sure you act on the feedback they provide. If there's something that they're not happy about, let them know you appreciate the feedback and will work on it - or pass it on to the relevant person in your team.

You can even take it further by asking them to try new product offerings, asking if they'd like to see a change in the community and what that might be, or putting out polls to see what style of content or event they'd like next.

Continually exhibiting these kinds of behaviors shows members that you really care about their input. When they see that, they'll feel enabled to keep engaging - knowing that it's appreciated.
"It doesn't matter how excellent the community tool is, if the person running the community doesn't make it feel like a community, it won't work. Throwing people into a Slack group chat isn't building a community." - Sarah Wood, Head of Growth and Community at Upstream
Encourage member-generated content
Foster an environment where members feel comfortable sharing their ideas, experiences, and resources. You can create channels or threads for specific topics or encourage members to start their own discussions.

It can be helpful to do regular call-outs for content contributions from your community to make sure they are always aware that you want to hear from them too.

One way we do this at The Alliance is by including 'Create & Contribute' pages across each and every one of our communities. We also add a call out for contributed content to our regular newsletters that go out in our communities, and over email.
Facilitate introductions and networking
Encourage members to share their backgrounds, interests, or expertise. This can help build connections among community members and make the community feel more inclusive.

As we mentioned earlier, in our onboarding process section, having an introduction channel is a great way to encourage members to start engaging as soon as they join. You can take it a step further by suggesting members share their backgrounds, passions, and expertise so that existing members can feel even more comfortable reaching out to newcomers whose interests align with their own.

Another effective way to facilitate networking and connection can be through icebreaker activities or themed discussions. An easy way to kick this off is by providing a questions channel designed to allow members to ask whatever they need.

You can then populate this channel with your own icebreaker questions relating to the interests and goals of the community. This can help to spark conversations among members with similar experiences or understanding.

Similarly, you can organize themed discussions or conversation prompts that encourage members to share their thoughts or experiences.

Interest-based channels can be a fantastic way to continue encouraging engagement and networking. You can create dedicated channels, groups, or discussion threads for specific topics, interests, or professions. This allows members to engage in conversations that are even more relevant to them, and forge more meaningful connections.

Organize events and activities
It's great to have a community full of people connecting and interacting with one another, but don't be afraid to take that to the next step.

When you introduce events, you offer your community members even more ways to network and learn.

These don't have to be large-scale; they can be as much as an online webinar with a community expert presenting their knowledge, or a virtual meet-up for people to have real, out-loud conversations.

As your community grows, you may find the room for events grows too, and you can start thinking about in-person events. Be it events you manage at a business level, organizing speakers and activities for members to enjoy - or events managed by your best community ambassadors, where members can see who is in the same area and connect with their people.

You've got endless opportunities to maximize connections, so make sure you keep these up. Hosting regular online events, such as webinars, live Q&A sessions, or workshops will keep the community engaged and provide value. These events can also serve as opportunities for members to continually connect and collaborate.

Expand your own knowledge
When managing a community, you may find yourself with a completely different background to that of your members, or just a lack of understanding of what the community focus is. It's your job to be the manager, after all, not necessarily to do the same job as those you manage.

However, this doesn't mean you can get away with not understanding what your community is about. You have to expand your own knowledge to effectively engage your community.

For example, if you're managing a developer community, you're not going to get too far into the conversation if you don't have a solid knowledge of the developer's experience.

You'll need to research what that job role entails, what sort of software they're commonly using and the terminology you're likely to come across among that group of people. So, if you don't know your APIs from your SDKs - you might find it tricky to get involved.

Whatever the main focus of your community is, it's your job as a manager to research it and learn as much as you can in order to have a meaningful part in the conversation. Having your own appreciation of the dialogue taking place means you'll be able to understand the nuances of topics covered - and this can help shape the way you interact with members, as well as the content you share with them.

If your community members are all from the same profession, look into their job responsibilities, what the day-to-day of their roles looks like, and what their pain points would be.

If they're all using the same product of yours, learn as much as you can about it. Check out how it works, keep an eye on what's coming next, and be ready to answer questions about potential issues your members will face.

Another great way to keep learning is by asking the community members themselves! If you find yourself confused about definitions, or the way processes are approached - reach out and ask. They'll be able to help you out as you learn, and it's a great way to spark up a conversation.
💡
Top tip: Of course, you don't have to know everything. But knowing nothing - or not trying to learn - is not good enough.
Use polls and surveys
Utilize polls and surveys to gather honest feedback, actionable insights, and opinions from community members. Doing so can help you identify areas of interest, address concerns, and make informed decisions about the community's direction.
Here's what this could look like:

Polls for event topic selection
Create a poll with a list of potential event subjects or topics and ask your community members to vote for their favorites. This not only ensures the webinars address topics that your community wants to see but also encourages members to participate and feel invested in the outcome.

Feedback surveys
These can be utilized after events, after introducing new products or services, or even after a member has been with you for a certain amount of time. Think about what you'd like to understand about the member's experience, such as if they enjoyed an event or learned something new, and ask about it in a feedback survey.

By incorporating polls and surveys into your community engagement strategy, you can create a more engaging, responsive, and member-driven community. This approach fosters a sense of ownership among members and ensures that your community initiatives remain relevant and valuable.

Recognize and reward contributions
Acknowledging and celebrating the contributions of community members, such as helpful advice, resource sharing, or volunteer efforts, is the best way to ensure they want to keep doing what they're doing - or even take it further.

It's a basic fact of human psychology that we want to feel seen, heard, and appreciated. Without this need being met, our drive to continue trying and proving ourselves will fall flat - because if no one seems to care, what's the point of doing it?

This can be done through shout-outs, badges, or other forms of recognition.

Community gamification is a good way to address this. As the name suggests, you're essentially turning engagement into a game. If someone does a good job, you reward them!

An example of this could be awarding community milestones with a badge. If a community member were to engage with 10 of your posts, you can celebrate it with a congratulatory message to say thanks, and add a badge to their profile.

So, put simply, you're rewarding their loyalty.

When you do this, members feel the appreciation for their membership even more. This feeling encourages further engagement because they want to keep being rewarded! Not only that, but it sends a signal to members that may not be engaging so much. They'll see another member badge and think "Hang on… how can I get one of those?".

It's a little nudge that encourages them to get involved too, without you needing to explicitly ask them to pitch in.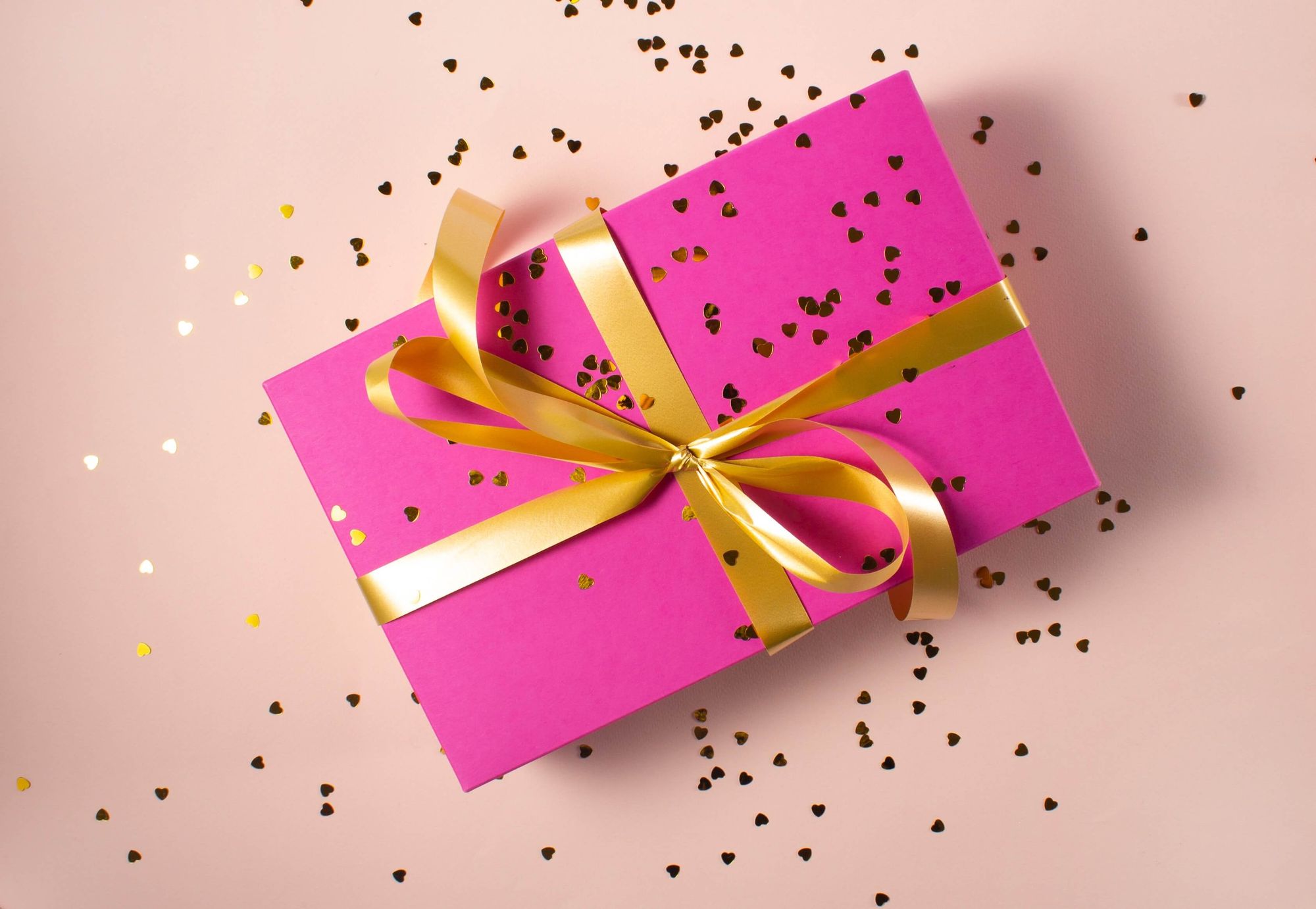 Leverage social media
As is the same in customer marketing strategy, social media is an incredibly useful tool for spreading awareness of your community and engaging with your audience elsewhere. Utilize social media platforms to promote your community, share updates, and engage with your audience. This can help attract new members and keep the existing ones engaged.

Commenting on posts, on your own, on your affiliates, and on your community members' pages is a great way to easily keep your relationship strong. This way, you're keeping your name in the conversation and letting them know you're invested in their journey outside of their membership.

Comment sections are a good way to get the conversation started too. This is also the place you can actively share what your community has been up to, including shouting out contributed content or member milestones.

Provide educational content
Offer resources and learning opportunities related to the community's focus or interests. This can include articles, webinars, or workshops that provide value and encourage member to stay engaged.

These don't have to be entirely created by you or your team, either.

Anything you think may be helpful or relevant to your community, like graphics or blog posts, is worthy of being shared in that space. That being said, being able to churn out content created by your own team is hugely impactful. You can use insights from your community to help guide the ideation of content, and it will be a game-changer in terms of establishing your community as the place to go for helpful content.

Taking it even further, developing online courses and tutorials is a powerful tool, too. You can work with members or your own team to create or curate online courses, tutorials, or video series that cover specific topics related to the community's interests.

Make these resources easily accessible to members and encourage them to share their progress or learnings. Then, you can factor in the community gamification aspect to further reward the progress your members have made, and encourage other members to get involved.


Monitor and measure engagement
We'll go into more detail in our next section about how to actually monitor and measure community engagement, but it's a really important step to ensure that engagement can continue in your community.

Regularly assessing the engagement levels within your community using metrics such as active members, post frequency, and event attendance will give you clarity on what works well, and what doesn't. This data can help you identify areas for improvement and guide your community management efforts.
Foster a positive community culture
It should go without saying, but being kind throughout your community strategy is one of the most effective ways to allow members space to engage.

Encourage positivity, respect, and support among community members. Model these behaviors yourself and address any instances of negativity or conflict in a timely manner. Members will appreciate being treated this way, and their appreciation will show through increasing engagement and participation in the community.

By incorporating these strategies into your community management efforts, you can create an engaging, inclusive, and supportive online community where members feel motivated to contribute and connect with one another.
The next step
This was just a small snippet of the invaluable resources you can find in our playbook collaboration with CLA.  Inside, we discuss:
🔥 Top tips for a powerful customer engagement strategy.
🏋️ Detailed exploration of successful community engagement tactics.
👯 Customer and community team collaboration: Learn ways to synergize.
📈 Success Metrics: understand how to know if your engagement strategy is effective.
💭 Case studies: Real-life engagement examples from The Alliance.
🤓 and much more.