Goal setting's an important thing to do when creating a marketing plan. Aligning your internal network to a unified goal can help perfect your marketing strategy in a number of ways. When done correctly, goal setting can help streamline, optimize, and enthuse your working environment and processes.

But what if the market you're working in changes during the time period in which you've set these goals? Marketing is an area of business that's constantly changing and shifting to new priorities, and half of the work is making sure you keep up with these dynamic trends.

One way to do this is to set goals with the understanding that you may have to change them, and be willing to do just that.
This article will cover:
What your goals should contain
What your goals should contain
There are four key elements that, no matter how you present your goal, should always be included. These components are vital for having a clear understanding of what you're aiming for in your marketing campaigns, and how to get there.
These components are as follows:

Brand awareness - Your goals should align consistently with the companies overall style, and tone. Be aware of the company presence on social media and how other marketing strategies have interacted with customers in the past. Having a consistent brans allows your business to grow and attract your ideal customers.
Impact - Make sure that your improvements are an act to improve, change, or amend your current processes. Understand clearly how and why making this goal will improve your organization's current performance, and make sure that the people who'll be working towards this goal understand that too.
Metrics for success - Clearly define how you will measure your progress towards the goal. Make sure the metric you set is challenging, but possible. Take into account your current resources and obstacles.
Time frame for completion - Establish a time frame to make your goals more concrete, and plan the actions you must take to achieve the goal so they don't remain vague and undetermined.

Supporting initiatives - Supporting initiatives refers to the actions within your timeframe that engage your team into taking steps to achieve the goal. Establish the resources and support from other departments you'll need. These'll include the sales team, customer success, product marketing, and other marketing channels.
How to structure your goals
There're a variety of structures which you can use to set your marketing objectives, and the one you choose will depend on your organization, and your style of internal ecosystem.
CLEAR template
The CLEAR structure is one that identifies the areas that you should be setting goals, from both a logical and an emotional perspective. The acronym helps you ensure that your goals, for whatever time period you are setting them for, actually cover every area of work that you need.
Collaborative - The goals you set should always bear in mind the importance of the collaborative aspect of your business. Internal goals should never clash, and should be made with the intention of streamlining and maintaining the momentum of your internal processes.
Limited - Your goals should be realistic in their time and scope. Goals that don't have a time limit or topic limitation will end up hanging in the air for months and are far more likely to get abandoned. The people working toward these goals should believe that they can achieve them, and have a good understanding of how they can achieve them.
Emotional - When writing your goals, make sure that your team understands their significance. Choosing emotional beats to put into your goal can help your team connect with them easier, making them more passionate about fulfilling the goal.
Appreciable - When your goals are large and ambitious, make sure to break them down into smaller, actionable steps for your team to address.
Refinable - This is the important part. Be willing to modify your goals in response to new findings as they come out. Keep an eye on what is and isn't working. Is there a new competitor in the market? Has your market subject had any sudden or significant changes?

Always be aware of trends and developing data so that you can adjust your aims and not be left behind.
An Example
Implementing a CLEAR goal will look something like this: Say you have a project in mind for your team:
Collaborative - As project manager, I will work with my project team to ensure the successful completion of this qualification project.
Limited - We will complete this project in 6 months' time.
Emotional - We understand that the success of this project will help the company… (increase customer retention, improve sales, support the launching of new products etc.)
Appreciable - To achieve this, we'll dedicate at least 30% of our time on it. We'll complete at least 1 milestone every month to ensure we'll successfully complete the project by the deadline.
Refinable - Every week, we will come together to review our progress and resolve any roadblock so that we may achieve our milestone and timely completion of the qualification project.
SMART template
SMART goals are usually best used for when you begin breaking down larger, more ambitious goals into smaller, actionable steps.
Specific - Your goals need to be clearly defined and unambiguous so that you and your team understand what needs to be achieved and why.
Measurable - In order to measure progress, and monitor if you're on track to achieve these goals, you need to have a quantifiable outcome of this goal.
Attainable - Take you current resources and team members into account, and make a goal that is challenging, yet possible for you to succeed at.
Relevant - Make sure your goals are relevant to your overall business values and targets.
Time-bound - Establish a start and end date for your goal, so that teams are constantly aware of the goal as they're working. Giving your goals a time frame will also help avoid burnout and fatigue when it comes to the enthusiasm around achieving it.

A goal without a time limit risks teams losing sight of the aim. If it doesn't have an end date it isn't a goal, but a chore.
An Example
Here's an example of a SMART goal in action. Say you want to improve your team's results. Your SMART goal will look something like this:

Specific - I will help my team get better sales leads, so they spend their time more efficiently by only selling to people who're actually likely to purchase.
Measurable - The aim is to increase sales by 5%.
Achievable - The main reason our current leads don't purchase is because they do not accurately match our buyer personas. By making sure our teams know who our targets are, and can match that to the leads we connect with, then our sales will more likely increase.
Relevant -Our goals is to increase company sales by over 15% this year.
Time-bound - We aim to meet our goals of increasing sales by 5% within the next 3 months. Then we will re-evaluate our strategy.
OKR template
Objectives and Key Results, or OKRs, are different from other goals, as how you use them is slightly different. OKRs are more challenging for your team and ambitious in nature, but have measurable achievements.
Objective - This goal setting type usually has one overarching objective. This is a simple but clear statement of what is to be achieved; no more, no less. The details of how you'll reach this goal is detailed by the key results.
Key results - The objective is supported by four to five key results. These are ways to benchmark the road to get to the objective. These should be specific, time-bound, and aggressive in order to meet the equally ambitious objective.

Key results shouldn't leave any room for ambiguity. Either you complete a key result or you don't. That way, there is no gray area when it comes to reviewing your successes.
An Example
Here's an example of an OKR in action. Say you want to improve your overall company growth. This is an ambitious goal. You'll set out your OKR like this:

Objective - Grow our business.
Key results - Our key results to mark the success of this objective are to:
Grow company revenue to $2M
Effectively launch our new product
Reduce churn to <5% annually through customer marketing

OKRs often get confused with KPIs, but are distinctly different. If you want to learn more about OKRs we have a more in depth article here: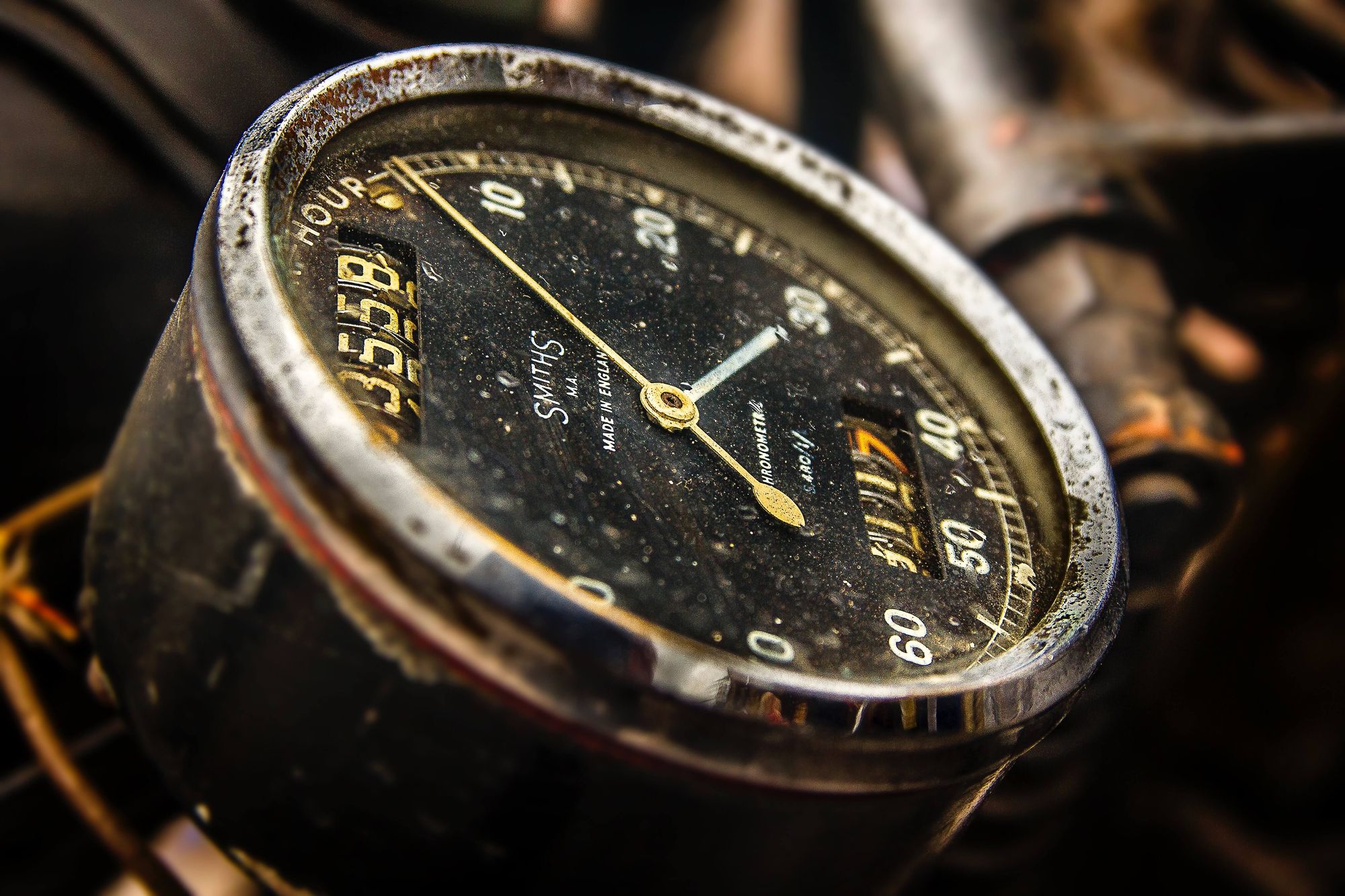 Why should you change your goals?
One of the challenges of making goals is that you're usually making them at a time when data is limited to you. Often, you work on assumptions from what marketing efforts worked in the last quarter, or what has worked for your competitors; but the business market is never so simple.
Making goals informed from data of a previous quarter or month is a good place to start, but you can't really ever accurately account for the changes that may go on during the time period for which the goal is set.
If you start your quarter and realize that your OKRs don't accurately reflect your business goals, then you shouldn't see these markers as something you must stick to. Why continue aiming for something that is no longer accurate to your business ecosystem?
The one thing we aren't saying is that you must change your goals. If you are happy with the aim you've set, and your team is happy as well, then there's no reason to change things up and disrupt the workflow that propels them toward achieving that aim.
But what we are saying is that you shouldn't be precious with these goals. We've collated some tips that are important to consider when determining which action to take.
Assess - Monitor your goals and assess their effectiveness against market changes.
Get feedback - The people who're working with these goals are your team, and so it's incredibly important to talk to your employees and get feedback from them on how well they think your current goals are working. Your customer marketing team will be the first ones to see any successful changes from these goals and, therefore, are also the best to tell you when they aren't working.
Research - Keep an eye on your competitors. If one or more of your competitors is suddenly changing their strategies, then it's important to pay attention and see if these changes apply to you too.It's also good to analyze your own market and customer behaviors through platforms on social media. Noticing trends can help you make changes that put you ahead of the pack.
Discuss - Communication will always be a customer marketer's best friend, and setting or changing goals is no different. Communicate with your C-suite executives and other customer-facing departments to help you decide on whether to implement changes. They just have the perfect nugget of information to finalize your decision.
When is it time to change your goals?
In an information-packed work environment, your organization, team, and individual priorities are bound to change, and often. As a marketing manager, it can be difficult to know when to change your goals and how often.
Here are a few considerations to keep in mind:

Expiration - Do your existing goals not have a dedicated time limit? Are any of them more than a year old? Evaluate all of your existing goals, and do some housekeeping to decide which ones need changes, which can remain the same, and which can be gotten rid of altogether.
Trends - Keep an eye on how your customer base, as well as when the overall market in which you are based, changes. Priorities and interests will always shift and change, and if you don't keep up with your customer needs, then you're going to be left behind.
This is expecially important when it comes to strategies and goals around content marketing, digital marketing, and social media. Here you are interacting with both existing and potential customers so you much make sure that your marketing activities align with their interests, otherwise you risk alientating both groups.
Competitors - Competitors will have their own goals and objectives. As they're competing for the attention of your target audience, they'll be clamoring to find the next big thing that distinguishes them from you.
Keep an eye on any big changes made in the overall market landscape and in your competitor landscape, as both can give you indicators of changes to come. Ensure you're ahead of the pack by adjusting your aims as these changes happen.

Want to learn more about competitive intelligence? Our sister community, Product Marketing Alliance, has a whole Masters course dedicated to the subject!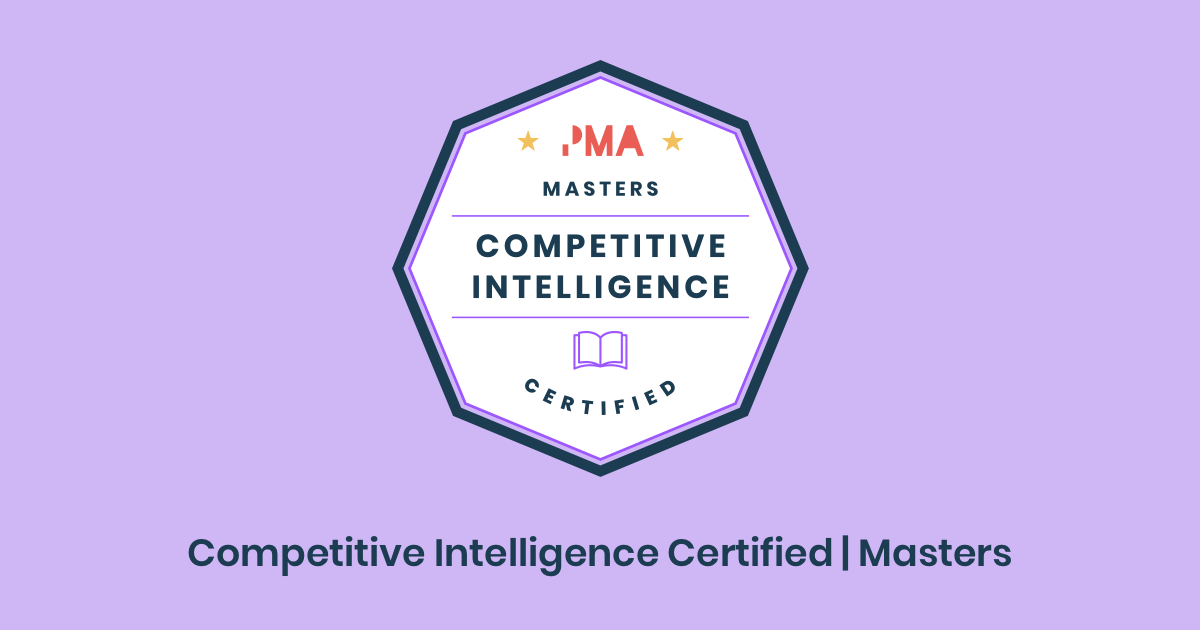 Customers - There are almost 2 billion websites currently active around the world, so your customers and prospects have near to an endless amount of options. If you don't account for changes in your target audiences' preferences, and understand their psychology, they will go elsewhere.

Showcases - Every successful organization has unique approaches and priorities that distinguish them from others. You must make sure that you are showcasing this through the content you produce, be it blogs, articles, whitepapers, webinars, events, or more.

Make sure that the goal of the content you're providing to prospects remains continually indicative of your brand.
Build an effective customer marketing function
Setting and updating goals regularly is a vital part of ensuring that your customer marketing function is working smoothly and effectively. But that is not all that goes into these strategies. Bree Bunzel, Head of Customer Marketing for Dropbox, provides real-life insights and examples on how to best set up and perfect your customer marketing function.

Her article goes into:
🚴🏻‍♀️ Her journey into customer marketing,
🫀 What customer marketing is and why it is so important as a function,
😇 What best in class looks like, and
📏 How to measure impact and success.