Make a perfect customer marketing plan in 30, 60, and 90 days

So, you've kickstarted customer marketing at your company, but now you need a plan to secure it within your business journey. This template will help you create and optimize your marketing strategy, developing a roadmap for the future.

This article will go through the three stages of the 90-day marketing plan, including:

What this plan is hoping to achieve
Within this plan, there are several stages of development before the final plan is put into action. The aim of this template is to give marketing leaders a framework within which they can then specialize to suit their company's needs.

We'll begin by clearly defining a customer marketing onboarding strategy. This will include nurturing cross-functional relationships with teams such as sales, marketing, and customer success.

Collaborating with these teams throughout the process can minimize siloing and conflicts before the planning stage gets too in-depth. This relationship will also aim to benefit all parties involved, as it'll support sales and customer success to achieve their revenue metrics.

The plan will also help practically by going through the design, launch and management stages to ensure that the program is successful. The aim of this will be to improve customer adoption and retention, which will be monitored through customer marketing metrics.
30-day plan - Assess
The first 30 days will involve assessing your current processes and priorities.
Stage one: Understand your platform and processes
Now this may be an obvious place to start, but because it is, it often gets overlooked. Though you may be working with these procedures and practices day in and day out, it doesn't hurt to sit down and analyze them in more detail.  

No work set-up is perfect, so there'll ultimately be some best practices that fall by the wayside, or are ignored in favor of more important ones. We all have at least one like this.

So, before you begin making any big changes, start with what you have. Sit down and go through each platform, vision, services, procedures, and best practices. Become familiar with them again. This is also great practice for any customer marketers currently onboarding. Make sure this familiarization is implemented into their initial training.
Stage two: Set up lines of communication
When establishing your customer marketing department, it's vital that you set up a regular cadence of communication between yourself and the departments you'll work more closely with.

For customer marketing, this is more likely to be marketing, sales, customer success, and product teams. Make sure they understand exactly what your role is within the business, and learn about their current processes too. This is a good way to start building relationships with internal stakeholders.
Stage three: Meet with stakeholders
Our upcoming State of Customer Marketing Report found that only 19.7% of customer marketers felt they were well understood by other parts of the business.

A good way to avoid this kind of misunderstanding is to meet with stakeholders as early into the development of your customer marketing plan as possible. That way, you can establish what customer marketing is, and what your challenges and priorities are.
Stage four: Evaluate and build the four pillars of customer marketing
These four pillars are what makes up and defines customer marketing. It's important to assess these pillars when establishing your strategy, and build them to fit your company's brand and goals.
Advocacy
Identify who your current advocates are and then use customer segmentation to categorize them by geography, personas, location, company size, etc.

Then look at your business' current action plan for obtaining advocates, whether you have one, and how people's acts of advocacy are monitored and recorded. This will help you identify any parts of the process that are currently lacking.
Customer Communications and Adoption
Consider what the key vision for your customer marketing plan is, and how this will inform your messaging strategies. Identify the key pain points for your target markets you and your products aim to solve. Make sure this is reflected in all customer communications.

What is the cadence or inflection for this project? What milestones will your marketing team aim to meet and when? How does each program and stage continue into the next?
Expansion
Have a look at what types of programs and campaigns have worked for your business in the past. Identify the specific trends that resonated with your target audience and which didn't.

Do some account mapping of your target accounts. This is a technique used to understand key accounts (advocates for example) and increase your reach among new and existing customers. This is another area in which customer segmentation can come in handy to identify important characteristics within your target audience.

Use cross-departmental collaboration to assist your research by talking to sales about the asset types they favor the most. This could be videos, social media cases, case studies, white papers, presentation slides, and more.
Renewal
This is an area in which customer marketers consider churned accounts, and accounts that have the potential to churn soon. Gathering data about these accounts, and getting access to those user behavior metrics, can go a long way to identify specific pain points that your customer marketing plan can then aim to solve.

Use in–product surveys and Net Promoter Score (NPS) surveys to get a lay of the land, and see how your overall customer base feels about your brand, and their likelihood to remain loyal.

And, again, make sure to assess your current renewal strategies. This'll give you content you can use to begin building and improving your own renewal program.
60-day plan - Develop
The first 60 days are dedicated to actually developing the marketing strategy for the year.

Stage one: Outline goals for increasing the number of valuable advocates
As with most things customer marketing related, it all comes down to talking with your customers. Begin this process by setting up interviews with your current base of advocates with the intention of building a rapport with them personally.

A good process to begin is to collaborate with customer success and develop an advocate nomination process to streamline your team's intentions and values when it comes to picking advocates. Another way of doing this is to develop a submission process which'll allow other teams to nominate compelling candidates for customer case studies.  

For example, you might develop a questionnaire or template that highlights how customers align with your key vision and messaging. Also, do one that explores customer challenges and pain points to allow for valuable collaboration.

Begin developing a customer reference program with the aim to move prospects through the sales cycle more efficiently. You can then pass this information onto sales to help accelerate their own growth. At this point, it would also be useful to track the revenue impact of a few closed deals that were influenced by customer references. Identify why they worked.

Stage two: Utilize adoption and the customer journey
Put into place a plan that can help accelerate communication with customers, and begin building a backlog of customer stories to help elevate your upcoming marketing strategies.

Begin to outline your customer lifecycle plans. Make sure that your messaging is unique to each stage in the customer journey to ensure you and your customers continue learning through this relationship.

Stage three: Outline your events and programs
This is the stage in which you can begin planning larger pieces of content for your customers, such as workshops and events.

One such workshop could be the Launch & Learn. This's a workshop style event that'll go hand-in-hand with product updates and new releases where customers get hands-on experience and advice on how to use your new product. Something like this would be good to collaborate with customer success to ensure it meets its best potential.

Work with the other teams in your company to identify 'white space' in your target accounts. This means identifying customer goals, challenges, and initiatives that your business can help solve.

You can also take advantage of automation and have email sequences that collect information from customers based on certain behavior patterns.

Stage four: Develop a communication plan
Here, customer segmentation makes itself known once again. One way to increase retention is to segment at-risk customers, and send them value-based email campaigns to try to get them to stay with your brand. This is a good time to give them a voice and air their grievances to you.

During your onboarding process, you should have identified certain milestones and benchmarks you want to aim for. Now is the time to actually map out how you'll achieve them.

Another thing to do is develop a regular survey cadence. Identity regular times to collect feedback from your customers. This might be good to do just before or after the milestones you've mapped out.
90-day plan - Deliver
When you reach 90 days, this will be the milestone for delivering your strategy. This means launching the program as a whole, making it a part of your everyday processes, and measuring its success.
Stage One: Develop programs for customer advocacy
Introduce a SPIFF program to encourage surrounding teams to share compelling field stories. A SPIFF program, or Sales Program Incentive Funds, is "an incentive program companies and businesses use to drive sales. When merchandise is not selling well, or if inventory items need to be sold or cleared, the company runs a campaign."

Getting your collaborative teams to talk about these programs will go a long way to developing a deep understanding of how your business and your most unstable customer base works.

Roll out your customer reference program to sales. This was made during the first 90 days, and can now be shared with the sales team for internal use.

You can also launch a Customer Story Library, which collates all your customer stories so you can compare them against the buyer journey. This also helps sales understand where each asset fits into the sale cycle.
Stage two: Develop programs for expansion
Lifecycle campaign:
One program dedicated to expansion is a lifecycle campaign. This means setting up trigger-based programs specifically for new customers. They should have the intention of encouraging customers to learn about your product and how to use it, rather than trying to sell them something new or different.

This could be a tips and tricks email, an incentive email (to encourage them to buy something they've already shown an interest  in), or a nudge email (meaning an email that encourages them to complete an action they've already begun).

You can choose to do a value-based campaign. For example, a weekly newsletter that keeps them up to date with changes and news surrounding your brand.

You could do an upselling or cross-selling campaign. This should only be used on loyal customers, and with the intention of providing benefit to your customers, not just to get them to spend their money for no reason other than you want them to.

You can use the white space you identified within your target accounts to create targeted campaigns to increase sign-ups.

Deliver your first workshop/event.
This can be used as a way to expand your target accounts. You could even do a test run to see if your analysis in the first 30 days was accurate.

Share customer voices.
Make sure that customer quotes are at the front of your business. One way of doing this would be to do weekly social media days dedicated to customer recommendations and quotes.

Create content based on the awareness part of the business funnel.
You can do this through webinars, blogs, podcasts, newsletters, the lot. The aim for this style of content is to promote your platform without asking for a sale. These're informative sessions, or sessions that talk about case studies and positive reviews.
Stage three: Develop programs for renewal and adoption
Introduce a Detractor Program.
As mentioned earlier, lifecycle marketing is one way that improves renewal and adoption, but you could also consider implementing a Detractor Program. This can stem from surveys, and follows up on the complaints made by customers. It's an easy way to stay on top of customer needs and pain points.

Send targeted emails.
When users become less active, you can put them into an email campaign. This can not only reinvigorate their interest, but get your brand to pop up regularly in their inbox again too. It'll promote the value of your platform to them and increase your brand awareness.

Create events purely focused on customer appreciation.
Customers love it when you thank them for their loyalty. You could introduce events such as a customer appreciation dinner when customers get closer to renewal.

Monthly newsletter.
We mentioned newsletters before, but they're a great way to keep customers invested in your business. Transparency is a trait hugely appreciated by customers, so a monthly newsletter that involves company and product updates is one way to do that.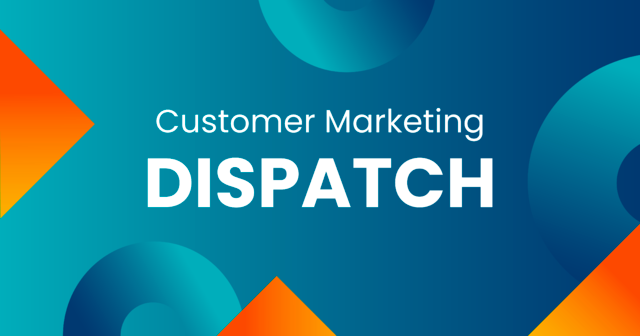 Stage four: Track your goals
Now that you've done a lot of research, development, and implementation, the most vital thing now is to keep track of how these programs and strategies perform over time.

Monthly advocate metrics.
A good way to see how your tasks perform is to track your advocates. An increase in advocacy, by tracking your New Net Advocate Accounts, spells out good things for your campaigns. You can do this by tracking acts of advocacy, the number of reference calls, reviews, referrals and more.

Also make sure to keep an eye on the retention rate for your advocates. Keeping them satisfied is a key goal to keep in mind.

Tools to measure qualitative progress.
You can use tools such as Salesforce to measure influence and sales cycle acceleration too. This type of metric can keep your team members working to a high quality standard as they see the numbers go up for themselves. It's a good way to support them using their initiative.

Other tracking methods.
Other methods include tracking the number of:
Events you've hosted,
Reviews you've obtained,
Customer stories,
Collaborations, and
The total number or advocacy acts.
Use advocacy to boost success
Want to learn a little more about advocacy? A well cared for customer community will often lead to the acquisition of new customers without you having to lift a finger.
This article covers:
🧐 What customer advocacy is,
❗️ Why it's important,
📈 Customer advocacy statistics, and
🛠 How to improve customer advocacy programs.