Ready to become your company's favorite superhero? From acquisition and retention to upselling and advocacy, this article delves into the transformative ways customer marketing can influence the entire revenue journey.

Organizations can maximize revenue growth and foster long-lasting customer relationships by harnessing data-driven insights, personalized experiences, and targeted campaigns.

Discover the secrets behind leveraging customer marketing to drive revenue like never before, as we dive into:

What is revenue marketing?
Revenue marketing involves using data-driven tactics and strategies to identify, target, and nurture leads, convert them into customers, and maximize customer lifetime value.

Unlike traditional marketing, revenue marketing focuses on generating measurable revenue and aligning marketing efforts directly with business goals and financial outcomes.

It prioritizes strategies and tactics that directly impact the bottom line, such as lead generation, conversion optimization, customer retention, and upselling, with a keen focus on driving revenue growth throughout the entire customer lifecycle.

Revenue marketing aligns both the marketing and sales teams toward the common goal of generating revenue. Relying on a results-driven approach, it's all about measuring the results of marketing campaigns to improve them with a continuous feedback loop of data between marketing and sales.

By aligning sales and marketing, you can close more deals. Additionally, revenue marketing can provide you with better data for decision-making, so you can fine-tune your campaigns for even greater success.

(This explanation was taken from our sister community Revenue Marketing Alliance. You can read the full blog here.)
How can customer marketing use revenue marketing?
Retention
Customer marketing's specialty comes in once a customer has made their first purchase. Once product marketers, revenue marketers, and the sales team successfully get a client onboarded, it's the customer marketer and their work that's responsible for nurturing such leads.

With the relationship between marketing and sales teams, customer relationship management is built to consistently build and develop the revenue cycle, encouraging a consistent level of financial sustainability.

As the revenue cycle is totally dependent on feeding income into your business, keeping customers as habitual visitors to your site, and making sure they regularly interact and purchase from your business is vital.

One of the main ways this is done is through personalized experiences. Personalization can:
Encourage customer loyalty by making them feel valued by your business to drive repeat purchases.
Personalized recommendations based on a user's website history can support successful conversion rates by informing them of other products and services your company offers that support their needs.
Analyzing customer preferences can also help with existing customers by providing complimentary products or features you can cross-sell to your repeat and loyal customers.
Personalization can support more positive customer relationships giving more valuable feedback on specific pain points that affect current and potential customers.
Personalization improves customer relationships which makes them far more likely to engage in word-of-mouth marketing, creating a connection between current and future customers that'll help start your business's sales cycle with an already positive sentiment about your company.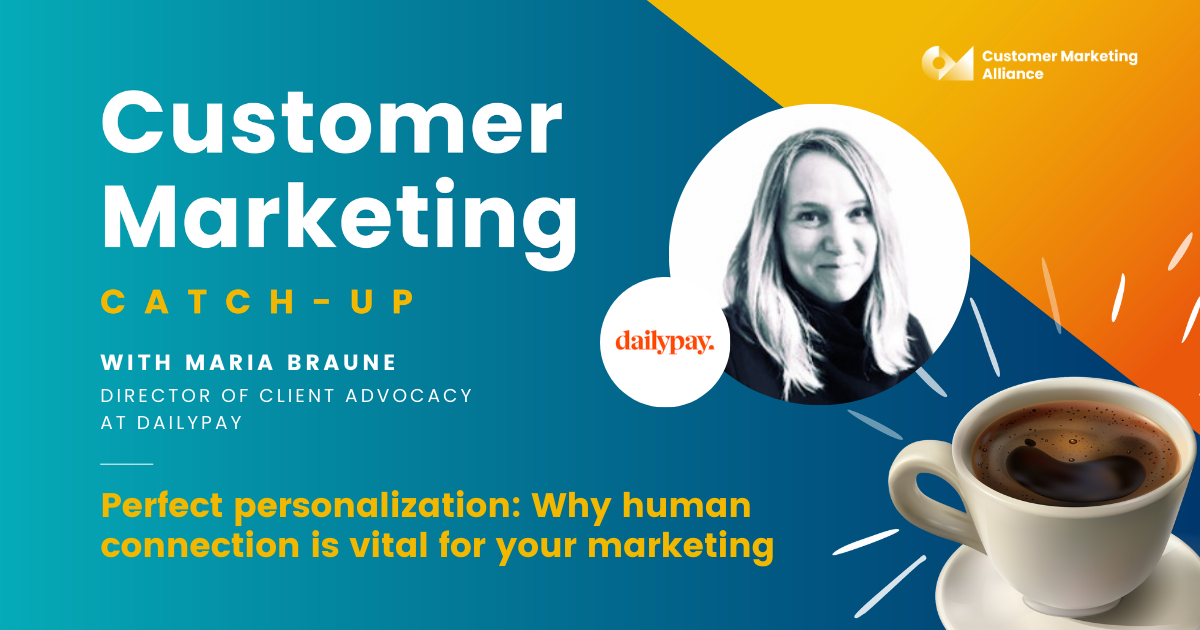 Upselling
Upselling is a strategy that supports both customer marketing and revenue marketing goals. Focussed and targeted campaigns such as this work well to prove their impact via a visible increase in revenue. It also:
Improves customer satisfaction, by solving specific needs with your other products and services.
Upselling can promote products or services with higher profit margins. By steering customers towards these offerings, you can improve your overall profitability and generate more revenue from each sale.
One strategy feeds into another. Upselling can open doors to different cross-selling opportunities doing so will generate additional revenue streams and expand your customer's overall purchase value.
Advocacy
Advocates will usually have the highest customer lifetime value of your whole customer base. These'll be the customers who prioritize your business over any others and actively encourage other prospects to join.

Advocacy also supports:
Advocacy may seem miles away from customer acquisition, being at the end of the customer lifecycle. In actuality, advocates are the main generators of positive word-of-mouth experience and referrals, leading to the successful acquisition of new customers without the need for extensive marketing efforts.
As recommendations from trusted individuals carry more weight than traditional advertising, advocates can be the main ones to nurture a positive brand image for your business.
Since referrals and word-of-mouth marketing are relatively inexpensive compared to other marketing channels, advocates can also lower the overall cost of acquisitions for your business. Doing so can enable you and your sales team to allocate resources more efficiently, freeing up budget for other revenue-driving initiatives.
Customer marketing and its impact on the sales cycle
Customer marketing and the sales cycle
Customer segmentation
Customer segmentation is a strategy that is conducted by a variety of teams, but customer marketers can approach it with a ton of insights from the customers that make up these segments already.

Using customer data such as demographics, behavior, preferences, and purchase history can allow for some good insights, but customer marketers will be the ones who know customers in these segments personally.

As such they'll be able to support the sales teams by giving them insights into how to target their efforts more precisely, tailoring messages and offers to specific customer segments, resulting in higher conversion rates.
Lead scoring and qualification
Customer marketing provides data-driven insights that help in lead scoring and qualification. By leveraging data on customer interactions, engagement, and purchase intent, you can assign scores to leads and prioritize them based on their likelihood to convert.

This ensures that sales teams focus their efforts on high-value leads, improving efficiency and conversion rates.
Sales funnel optimization
Analyzing customer behavior and engagement patterns can identify bottlenecks, refine messaging, and streamline the sales process. This type of collaboration ensures a smoother and more effective journey for potential customers, leading to increased conversion rates and shorter sales cycles.
How customer marketing is evolving
Last year, in partnership with Influitive, we heard from hundreds of customer marketers across various industries and learned about the challenges and opportunities they faced.  

This year, we want to dig deeper and explore how customer marketing has evolved. The report will cover:

💯 Major responsibilities,
💵 Customer marketing budgets,
🥇 Industry environment,
🏗️ Team structure,
🤝 Cross-functional collaboration
⭐ Reflections from our community,
🧠 Career ambitions.

Plus much more…

Offer your insights to shape this report. 👇