Slack Newsletter | Customer Marketing Alliance
September 29, 2023
💡 Spotlight 💡
Love the Customer Marketing Alliance?

You're the heart and soul of our community.

We'd love to hear from you.👇

Leave us a review on TrustPilot and tell us why you love being a part of CMA.
---
🤝 Ambassador program 🤝
The Customer Marketing Alliance ambassador program is open again to applications
✍️ Do you want to contribute to our community content?
🫂 Do you want to help run meetups in your area?
💡 Do you want to become an ambassador for Revenue Marketing Alliance?
💙 Then you're a perfect match. 💙
Apply here to register your interest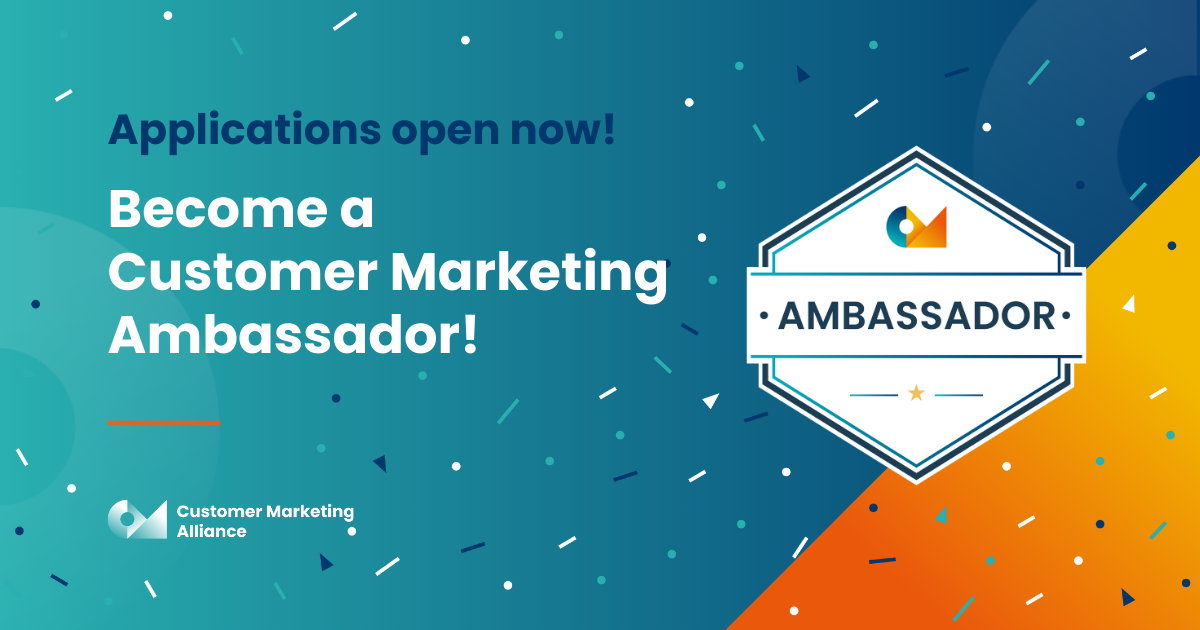 ---
🔥 Hot off the press 🔥
📈 Take Customer Marketing Salary Survey 2023/24 📈
In the realm of customer marketing, knowledge is power. Our report goes beyond the surface to provide in-depth analysis and actionable insights into the factors shaping salary levels. But, here's the catch: we need your input to make this a success.
Making strategies work in remote settings | Outreach
Katie Van Hoomissen shares some tips to unlock the potential of your remote environments. 💻 Explore key strategies to overcome challenges and drive successful outcomes. ⭐️
Solo customer marketing: How to scale impact with limited resources | Membership article
Tackling customer marketing initiatives solo feels like tackling ikea furniture alone. 🪑 Exciting but cumbersome. Jessica Day, Customer Marketing Manager at DropBox, shares her tips for not just surviving but thriving as a customer marketing solo. 🧡
CMA's conclusive guide to OKRs and KPIs | Hub page
Wondered how to navigate the world of OKRs and KPIs? 🤔 You're in the right place. 🙌 This page serves as Customer Marketing Alliance's ultimate guide to these metrics.
---
💬 Talking points

@Varia Makagonova asked how to approach customers to provide quotes for your competitive takeout campaigns? Thanks to @Sara Kelly and @Gillian Farquharfor your replies!
@Roz Williams asked how to handling Call for Speaking Proposals for events? @Cassie Sneed had soem interesting insights. Thank you for your input!
Keep up with all the latest hot topics on the #cma-questions, #community, #cab, #customerstories, #customer-engagement channel.
---
👋 Job Opportunities

👉 DeepL is looking to hire a Customer Programs Manager
👉 InnrState is looking for a player/coach to lead marketing as Senior Marketing Director
Keep up with all the latest job opportunities on the #cma-jobs channel.
---
👥 Customer Marketing Alliance Membership

Pro+ Membership

The pinnacle professional development experience, combining the enviable ensemble of industry-standard templates and exclusive insights from pro membership with the comprehensive knowledge and practical skills gained from our 7+ certifications.

Check it out here
---
🎉 Events 🎉
Customer Marketing Summit London, November 29 & 30
FINAL week for early bird prices!
Still on the fence? Now's the time to jump off and pocket a hefty £200 saving.
Our lineup boasts industry heavyweights like LinkedIn, SAP, Matillion, Cisco, Aiven, and more. They'll be hosting sessions on the hottest topics and predicting the upcoming trends that will shape the future of customer marketing.
Here's what a previous attendee had to say about their experience:
Being able to learn from fellow customer marketers was invaluable. The summit helped broaden my perspective, provided new insight on ways to approach challenges, and was an excellent networking opportunity. I highly recommend this event."
-Head of Customer Marketing, Filevine
Drop your details below, and we'll send a brochure straight to your inbox.
Customer Marketing Summit (online), October 25
Can't join us in-person this year? That's what virtual events are for.
The lineup includes senior leaders from esteemed organizations such as Workday, Cisco, TED Conferences, Spotify, Temenos, Mitel, Informatica, and more.
But here's the real magic: This event is designed to put you in control. Craft your personalized agenda by cherry-picking sessions that align with your interests. To make it even easier, we'll send you a friendly reminder 5 minutes before each session begins.
---
Save these dates 👀
🗓 Customer Marketing Coffee Chat | Virtual | October 10
🗓 London Virtual Meet Up | Virtual | October 10
🗓 Customer Marketing Summit | London | Nov 22 & 23
---
💡Mentorship 💡

Exciting news... Mentorships are added to the Customer Marketing Alliance membership!
We don't take our mentor program lightly. Every applicant is carefully vetted and only the crème de la crème product marketers come on board. It's CV-worthy in and of itself.
Becoming a customer marketing mentor has tonnes of upsides to it…these are really only a few of them:
🎯 Help other product marketers reach their potential
🙌 Give back to the community and leave your own legacy
💡 Gain fresh perspectives and learn from your protégé
If you aren't a paid member yet of the Customer Marketing Alliance and would like to be, you can see our membership plans here.
---
🎓 Courses 🎓

Customer Marketing: Core: Containing the crucial, comprehensive, and essential knowledge you need on customer marketing fundamentals, this encyclopedic curriculum journeys through everything needed to set up your career for success. Included in Pro+.

Check out all our CMA courses here
---
💡What's next?

Here at Customer Marketing Alliance, we've learned from the best to keep the customer happy by giving them more of what they want.
That's why we want to know what courses you'd love next in this community. Help us build our course roadmap for H2 and beyond. 🚀
→ What are your current pain points?
→ Where do you want to upskill?
→ What crucial topics are currently under-served?
→ How do you learn best?
We'd love to know!
---